Get to know taupe, a rich neutral that effortlessly transforms any room into a warm and welcoming sanctuary.
From the best light taupe colors to those with a deeper tonality, we invite you to explore the range of this gorgeous neutral, and see the ones that fellow homeowners gravitate towards the most.
Most Popular Taupe Paint Colors
The breadth of Benjamin Moore taupe paint colors is vast
Here are a few homeowner favorites!
Jute AF-80
A homeowner favorite, Jute AF-80 is a wheat-colored taupe that blends in, yet still manages to stand out.
In this relaxing bedroom, a striking inset wall in White Heron OC-57 showcases a modern clock as the only décor—proof positive that even white and neutral hues, when combined, can make a powerful design impact.
Indian River 985
A wide range of colors look great with taupe, making it a super versatile color choice.
Both Silver Half Dollar 2121-40 and Old Pickup Blue 2054-60 add a little fun to this neutral-hued kitchen which includes taupe Indian River 985 on the kitchen island, and slightly cool Decorator's White OC-149 on trim.
Shaker Beige HC-45
Taupe offers a calming paint color choice for your office nook, made that much better by streaming daylight through a nearby window.
Shaker Beige HC-45, a warm taupe, shown here in matte finish, contributes to a serene work environment. Fresh, clean trim comes via Dove Wing OC-18 from the Benjamin Moore Off-White collection .
Driftwood 2107-40
Taupe paint colors beautifully complement other neutrals.
Here, an accent wall in beige-pink Soft Satin 2164-60 creates a striking yet subtle color flow from a Driftwood 2107-40-painted room to the hallway beyond.
Design tip: Use mirrors to create an intriguing color dimension to any space.
Hancock Gray HC-97
A color from Benjamin Moore's popular Historical Color collection, Hancock Gray HC-97, is a timeless, warm taupe that works in both traditional and contemporary spaces.
Pair Hancock Gray with White Dove OC-17 or any other warm white on trim and ceilings for a crisp, cohesive look.
Questions?
we're here for you.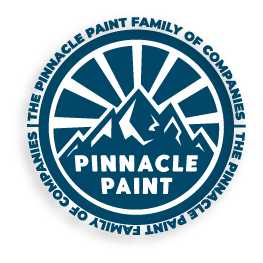 Frequently Asked Questions
When touching up a hole repair, why do I notice a difference, why is the color different?
Paint ages and loses sheen over time, so even within 3 months of painting, the wall is now less shiny than the touch up, meaning it will stand out more. In time the touch up will dull down and blend in a little, but the touchup must be applied lightly in order to keep the wall looking as close to uniform as possible.
Should I do two coats?
You should always do two coats for the following reasons:
-Uniform color - if you only do one coat there is no guarantee that the color will be uniform if the previous color is showing through due to improper film build.
-When doing a color change you should definitely not rely on one coat, depending on what you're changing to, 2 coats is usually enough.
Do I need to prime?
Priming is necessary when you have new drywall/drywall mud to seal it so that it doesn't absorb more paint than is needed. Also if doing a color change from dark to light 1 coat of primer might be recommended in order to achieve the desired color.
Why do I need to wait for the paint to dry?
The re-coat window is necessary to ensure that your 2nd coat doesn't re-wet the first coat. Applying paint too early can just re-activate the previously applied coat of paint, meaning that you don't get a proper two coat film build, and so it doesn't cover as two proper coats.
How long do I wait to be able to wash my walls
Most paints require 28 days to full harden and cure, giving you maximum durability for the product. only ever wash your walls with warm soapy water, avoiding bleach or ammonia based cleaning products.