Turn over a new leaf: from fresh and mossy hues to deep emeralds and forest greens. Whether online or in-store, let us help you find the best Benjamin Moore shade of green paint for your next project.
Infinitely versatile, green paint is a homeowner favorite, with muted greens adding nature-infused tranquility, and brighter ones offering sophisticated charm.
Warm + Cool + Most Popular Paint Colors
Here are some of our most popular shades of green including Color of the Year 2015: Guilford Green HC-116.
A Palette for Every Palate
Soft green hues are always popular in home interiors, creating relaxing bedrooms, spa-like bathrooms, and soothing green living rooms. In the kitchen, on both walls and cabinetry, green is a much-loved color. With its tie to nature, green connotes a healthy energy perfect for cooking, snacking and sipping.
Throughout any home, pale greens make a great alternative to white. Halo OC-46, and Meadow Mist OC-134 are both light green paint colors that are breezy and inviting. Silvery greens like Titanium OC-49 and Gray Cashmere 2138-60 deliver a sense of Zen to any space, adding a touch of distinction.
A Look at Green Undertones
The color in paint comes to life by mixing two hues or more. An undertone is the result of the prominent color taking visual precedence. The best way to identify undertones is by doing a side-by-side paint chip comparison.
Yellow and blue, both members of green's family tree, are the core undertones to look for when considering green. Here, a green door has deep blue undertones, while the wall behind it appears citrusy thanks to yellow undertones. The wide variety of undertones in the green family offers endless possibilities for dynamic monochromatic schemes.
Green Accents Outdoors
The right hue of green paint on a home's exterior synchronizes with natural surroundings while adding design interest that transcends the classic white or off-white exterior. Here, trim and accents painted in earthy Gloucester Sage HC-100 harmonize seamlessly with the warm tones of Sag Harbor Gray HC-95.
With window trim and front door protected from fading, cracking and peeling via Regal Select Exterior High Build, and the siding protected care of Regal Select Exterior Paint, this home locks in a freshly painted look for years to come.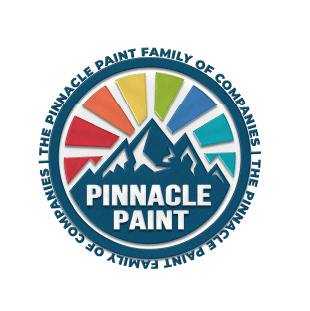 "VERDANT COLORS BRING A TOUCH OF NATURE INDOORS."
—Nivara Xaykao
COLOR & DESIGN EXPERT
Mix & Match
On the color wheel, the complementary color to green is red, a color combination that opens up opportunities for playing with tone and saturation. For example, consider the softer edges of red–think a light blush–when approaching this lively color scheme. Here, a ceiling in the palest of pinks pairs beautifully with walls painted in subtle shades of olive green.
Green paint colors go deeper with jewel tones, creating elegant contrast against almost any neutral shade, including white, gray, beige and black.
Questions? We're Here For You!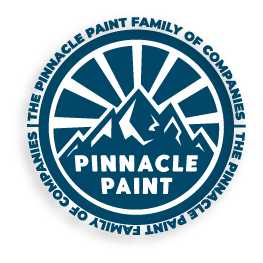 Frequently Asked Questions
When touching up a hole repair, why do I notice a difference, why is the color different?
Paint ages and loses sheen over time, so even within 3 months of painting, the wall is now less shiny than the touch up, meaning it will stand out more. In time the touch up will dull down and blend in a little, but the touchup must be applied lightly in order to keep the wall looking as close to uniform as possible.
Should I do two coats?
You should always do two coats for the following reasons:
-Uniform color - if you only do one coat there is no guarantee that the color will be uniform if the previous color is showing through due to improper film build.
-When doing a color change you should definitely not rely on one coat, depending on what you're changing to, 2 coats is usually enough.
Do I need to prime?
Priming is necessary when you have new drywall/drywall mud to seal it so that it doesn't absorb more paint than is needed. Also if doing a color change from dark to light 1 coat of primer might be recommended in order to achieve the desired color.
Why do I need to wait for the paint to dry?
The re-coat window is necessary to ensure that your 2nd coat doesn't re-wet the first coat. Applying paint too early can just re-activate the previously applied coat of paint, meaning that you don't get a proper two coat film build, and so it doesn't cover as two proper coats.
How long do I wait to be able to wash my walls
Most paints require 28 days to full harden and cure, giving you maximum durability for the product. only ever wash your walls with warm soapy water, avoiding bleach or ammonia based cleaning products.