Serenity, tranquility and calm. Ocean, sea and sky. The popularity of blue is palpable. From inspiration online, to advice from experts in-store, let us help you find the best blue paint colors for any project.
Blue is a favorite for those interested in exploring colors "beyond" neutral. Shades of blue are synonymous with design dependability and classic style. Livable and graceful, it's always a good time to dive into blue.
Warm + Cool + Most Popular Paint Colors
Here are some of our most popular shades of blue, including Breath of Fresh Air 806, the Color of the Year 2014.
Choosing Blue Paint Colors: Consider the Room
Navy, baby blue, turquoise–the color blue is varied and dynamic. Dark blues, like Hale Navy HC-154 and Gentleman's Gray 2062-20, are often popular for offices and studies. Lighter, silvery blues are favorites for bathrooms and bedrooms thanks to the serenity and calm this favorite color evokes.
By its very nature, blue is a cool color as seen in Yarmouth Blue HC-150 and Van Deusen Blue HC-156. Green undertones contribute to warmer blues, including the always-popular Palladian Blue HC-144 and Bird's Egg 2051-60.
Go Bold with Blue
Consider going bolder with the blue family, as seen in this all-blue room. Deep Ocean 2058-30 on walls, ceiling and even trim creates a seamless, energetic design. Dimension and drama comes by way of sheen: lustrous semi-gloss on the ceiling scatters light through the room, and a more flat eggshell on walls creates a soft, calming envelope. Patterned pillows, curtains or other home accessories are perfect anchors for saturated blue.
The Allure of Blue-Gray Paint
Gray is commonly associated with sleek, modern design.
Blue can create an inviting vibe in any contemporary or traditional room. So it comes as no surprise that those interested in both of these color families use blue-gray paint as their bridge.
Mt. Rainier Gray 2129-60 and November Skies 2128-50 are among our favorite blue-gray paints. Here, a deep blue-gray living room is balanced with classic white architectural details.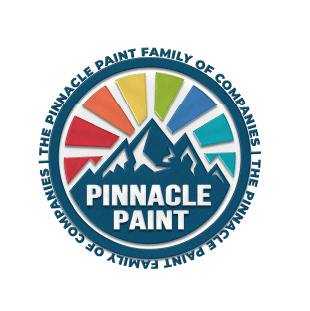 Exteriors in Shades of Blue
In varying degrees of lightness, darkness and saturation, shades of blue paint on home exteriors are a favored choice for homeowners. In addition to complementing any landscape, the universal appeal of the color blue conjures an instantaneous feeling of warmth and friendliness.
This southern home's exterior in Buxton Blue HC-149 contrasts beautifully with crisp white Frostine AF-5 on trim, creating a breezy combination of elegance and hospitality. Consider Aura® Exterior paint, which provides outstanding fade resistance and durability against even the harshest weather conditions.
"A WELL-USED BLUE IS A TRUE STROKE OF CONFIDENCE."
—Hannah Yeo
COLOR & DESIGN EXPERT
Accent on Blue
Not ready to go all blue? Deep blue makes for a rich accent color for hallways, entryways, home entryways – anywhere that you are looking for a stroke of drama.
Consider charismatic cobalts like Big Country Blue 2066-30 and Patriot Blue 2064-20, or for a classic vibe, Old Navy 2063-10 is a favorite. In thoughtful amounts, these shades of blue bring a stylish spark of energy to any space.
Questions? We're Here For You!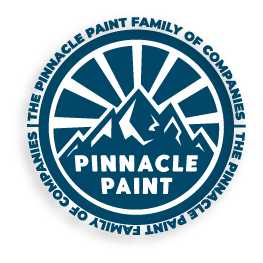 Frequently Asked Questions
When touching up a hole repair, why do I notice a difference, why is the color different?
Paint ages and loses sheen over time, so even within 3 months of painting, the wall is now less shiny than the touch up, meaning it will stand out more. In time the touch up will dull down and blend in a little, but the touchup must be applied lightly in order to keep the wall looking as close to uniform as possible.
Should I do two coats?
You should always do two coats for the following reasons:
-Uniform color - if you only do one coat there is no guarantee that the color will be uniform if the previous color is showing through due to improper film build.
-When doing a color change you should definitely not rely on one coat, depending on what you're changing to, 2 coats is usually enough.
Do I need to prime?
Priming is necessary when you have new drywall/drywall mud to seal it so that it doesn't absorb more paint than is needed. Also if doing a color change from dark to light 1 coat of primer might be recommended in order to achieve the desired color.
Why do I need to wait for the paint to dry?
The re-coat window is necessary to ensure that your 2nd coat doesn't re-wet the first coat. Applying paint too early can just re-activate the previously applied coat of paint, meaning that you don't get a proper two coat film build, and so it doesn't cover as two proper coats.
How long do I wait to be able to wash my walls
Most paints require 28 days to full harden and cure, giving you maximum durability for the product. only ever wash your walls with warm soapy water, avoiding bleach or ammonia based cleaning products.