From rich and decadent gold tones, to pale, buttercream hues, yellow paint colors lift spirits while providing warmth and comfort.
Yellow-painted walls add energy and optimism to any room. Just remember that saturated yellows can be strong, one of the reasons brighter yellows are typically used for accent colors, while muted and light yellow paints work better for an entire room.
Most Popular Yellow Paint Colors
Go for the Gold (Paint)
Bold yet inviting, golden, mustard yellow paints like Gold Mine 2155-20, Buttercup 2154-30 and York Harbor Yellow 2154-40, pictured here, add zing to any room. Neutrals that balance beautifully with these deep yellows include Edgecomb Gray HC-173 and Shaker Beige HC-45.
If you are looking for a golden metallic—for a finely painted gold leaf accent on a bureau or other piece of furniture or trim—explore Studio Finishes® Metallic Glaze paint.
The Subtle Effect of the Pale Yellow Wall
While bolder yellows are great for accent colors, we recommend more muted, toned-down yellows when painting more than one wall in a room. Soft yellows are integral to our Off White color collection, including Goldtone OC-112 and, as seen in this cozy living room, Man on the Moon OC-106.
You'll also find a range of pale yellows in the Benjamin Moore Affinity color collection—a curated palette of 144 colors that mix and match with one another seamlessly—making it easier than ever to choose color. Yellow paint colors we love from Affinity include Soleil AF-330 and Anjou Pear AF-425.
Yellow Exteriors: A Natural Hue
A front door painted yellow gives the world a clue about the upbeat personality of a home's owner, as seen on this Stuart Gold HC-10 front door.
Homeowners love yellow on their home exterior not only for its sunny style, but for its ability to make a more modest home appear slightly more expansive. Yellow is also a great backdrop for all types of landscaping, from traditional potted plants to flowering cacti. We love Weston Flax HC-5, seen on this gorgeous home exterior.
"A LITTLE YELLOW GOES A LONG WAY."
—Andrea Magno
COLOR & DESIGN EXPERT
A Sunny Yellow Kitchen
Yellow is often associated with health and well-being, so it's no surprise that it's a popular color for kitchens. Here, Hawthorne Yellow HC-4 beautifully complements cool grays and warms up natural wood tones.
In any room, a yellow accent wall in an otherwise white or neutral room adds instant vitality. We love bright yellow paint colors like Banana Yellow 2022-40 and Yellow Highlighter 2021-40 for the cheerfulness and charm they effortlessly exude.
Questions? We're Here For You!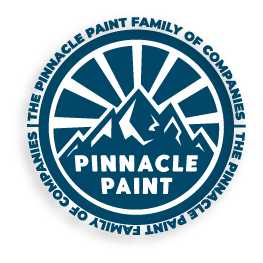 Frequently Asked Questions
When touching up a hole repair, why do I notice a difference, why is the color different?
Paint ages and loses sheen over time, so even within 3 months of painting, the wall is now less shiny than the touch up, meaning it will stand out more. In time the touch up will dull down and blend in a little, but the touchup must be applied lightly in order to keep the wall looking as close to uniform as possible.
Should I do two coats?
You should always do two coats for the following reasons:
-Uniform color - if you only do one coat there is no guarantee that the color will be uniform if the previous color is showing through due to improper film build.
-When doing a color change you should definitely not rely on one coat, depending on what you're changing to, 2 coats is usually enough.
Do I need to prime?
Priming is necessary when you have new drywall/drywall mud to seal it so that it doesn't absorb more paint than is needed. Also if doing a color change from dark to light 1 coat of primer might be recommended in order to achieve the desired color.
Why do I need to wait for the paint to dry?
The re-coat window is necessary to ensure that your 2nd coat doesn't re-wet the first coat. Applying paint too early can just re-activate the previously applied coat of paint, meaning that you don't get a proper two coat film build, and so it doesn't cover as two proper coats.
How long do I wait to be able to wash my walls
Most paints require 28 days to full harden and cure, giving you maximum durability for the product. only ever wash your walls with warm soapy water, avoiding bleach or ammonia based cleaning products.