From deepest garnet to soft rose, the variety within the red color family always surprises. let us help you find the best red paint colors for any project.
 Red is all about range; it can swing warmer towards sunbaked brick and cooler towards crimson-kissed violets. Happily, there is a red for everyone, especially when paired with colors that effortlessly anchor this dynamic hue.
Warm + Cool + Most Popular Paint Colors
Here are some of our most popular shades of red including
Caliente AF-290, the Benjamin Moore Color of the Year 2018.
Discover the Language of Red
Red paint color signifies many things: Strength. Drama. Happiness. Confidence.
Explore the language of red in this video and consider how this powerful color can positively impact your home.
Red Pairs Well
There are a wide range of colors that pair beautifully with red paint. This bedroom's Bricktone Red 2005-30 is a pinkish, dusty red that blends easily with a range of patterns, textures and colors to create a livable space with an interesting, engaging design and palette. Try on different colors and patterns against your choice of red–you'll likely be pleasantly surprised!
Other colors that work well with almost every red include warm neutrals such as Coastal Path AF-380 and Bradstreet Beige HC-48, and cooler neutrals including Revere Pewter HC-172 and Wish AF-680.
Perk Up Smaller Spaces with Red
Treat your smaller spaces to some extra attention with red paint. From light-filled entryways to guest powder rooms to an intimate dining room, red sets a tone of elegance and style, bringing instant personality to smaller spaces throughout your home. Here, a red accent wall greets guests with a welcoming burst of energy.
A deep red paint in a higher gloss heightens the drama – sending a signal of color confidence. Deep reds we love include Dinner Party AF-300 and violet-tinged reds like Raisin Torte 2083-10 and New London Burgundy HC-61. An area rug, red-flecked window treatments or pillows are great places to experiment with red, easily sparking up any space.
Playing with the Power of Red
One of the best aspects of paint is the ability to transform a space in a relatively short period of time.
With red, the high impact of painting is easily magnified. This red bedroom is a great example of a space that takes on a crisp new personality with the use of Caliente AF-290 and clean White Opulence OC-69. The dark gray door and calming blue accents create a perfect color balance for the bold red and white color combination in the room.
A Touch of Red on Exteriors
Even in small doses, red is a great statement color–and making a statement when it comes to your home's exterior is always a good idea!
When considering a red hue for exteriors, front doors have become a go-to for homeowners and a favorite exterior space perfect for showcasing deep colors against typically neutral hues. On this exterior porch, Red 2000-10 frames the windows against classic Simply White OC-117 wood siding. The result is subtle yet playful, a touch of creativity on a traditional exterior.
As always, let the architecture of the space be your guide, and use color to express your personal style.
"RED IS LIKE A PUNCTUATION MARK FOR AN OTHERWISE NEUTRAL ROOM."
—Andrea Magno
COLOR & DESIGN EXPERT
The Breadth and Depth of Red Paint
When considering red for your home interior, remember: you can opt out of its wow-factor. The range of red is wide, from burgundy to maroon to terracotta, empowering you to find a hue that suits your personal style and home aesthetic.
Many red paint colors can evoke an easygoing, inviting vibe. Muted red earth tones blend beautifully with brown, taupe and wood. In thoughtful amounts, brick, mahogany and other rustic reds can have the appearance of a neutral surface against colors ranging from dramatic deeps to striking whites and off-whites. Warm, soft reds like Audubon Russet HC-51, Boston Brick 2092-30 and Georgian Brick HC-50 offer alternatives to the "very cherry" side of red.
Questions? We're Here For You!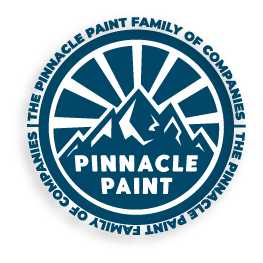 Frequently Asked Questions
When touching up a hole repair, why do I notice a difference, why is the color different?
Paint ages and loses sheen over time, so even within 3 months of painting, the wall is now less shiny than the touch up, meaning it will stand out more. In time the touch up will dull down and blend in a little, but the touchup must be applied lightly in order to keep the wall looking as close to uniform as possible.
Should I do two coats?
You should always do two coats for the following reasons:
-Uniform color - if you only do one coat there is no guarantee that the color will be uniform if the previous color is showing through due to improper film build.
-When doing a color change you should definitely not rely on one coat, depending on what you're changing to, 2 coats is usually enough.
Do I need to prime?
Priming is necessary when you have new drywall/drywall mud to seal it so that it doesn't absorb more paint than is needed. Also if doing a color change from dark to light 1 coat of primer might be recommended in order to achieve the desired color.
Why do I need to wait for the paint to dry?
The re-coat window is necessary to ensure that your 2nd coat doesn't re-wet the first coat. Applying paint too early can just re-activate the previously applied coat of paint, meaning that you don't get a proper two coat film build, and so it doesn't cover as two proper coats.
How long do I wait to be able to wash my walls
Most paints require 28 days to full harden and cure, giving you maximum durability for the product. only ever wash your walls with warm soapy water, avoiding bleach or ammonia based cleaning products.